OBATA is an experienced branding and identity design firm located in St. Louis. We specialize in creating distinct branding strategies and solutions tailored to businesses, products, employees, and special occasions.
Businesses seek our branding services when they invest in a new brand or identity or rebrand an existing one. These reasons include:
Launching a new company or product
Introducing a name change due to a business merger or divestiture
Reinvigorating or strengthening the brand or identity
Celebrating a major milestone or business initiative
Over the years, we've helped businesses overcome these branding hurdles.
Branding Capabilities
Our team helps you develop your overall brand strategy, create your brand identity and implement your desired brand experience.
Our Branding Capabilities Include:
Brand Strategy
Brand Identity
Brand Experience
Brand Strategy Services
The need for brand strategy is not limited to Fortune 500 companies. Any for-profit or non-profit organization requires a brand strategy that can be responsive to growth and market dynamics. We help develop and formalize the core foundational elements of your brand.
FEATURED REBRANDING PROJECT
Strategic Rebranding of a 100-year-old Community Bank
Discover how OBATA led a local community bank through a successful rebranding effort and brand launch
Onboarding
Introductory sessions are conducted to gather requirements, brainstorm, gain clarity, and understand the purpose behind what you do.
Workshops
We conduct discovery workshops with the goal of finding your company's competitive advantages and differentiators. The number and type of workshops vary from client to client depending on your organization's needs.
Our workshops help you with naming, determining your core brand attributes, developing key brand positioning and supporting messages. Our goal is to build consensus around these branding imperatives.
Competitor Analysis
We conduct a high-level analysis of competitors and benchmark brands in the areas of brand identity, digital presence and more. This important exercise identifies areas of opportunity and key differentiators for positioning your business effectively.
Brand Audit
We typically do a brand audit when a company is rebranding. This outside perspective can validate the findings of internal audits and offer additional brand insights.
During our brand audit process, we evaluate what's working and not working. Sometimes visual systems that refresh, energize, and enforce brand consistency may serve your needs better than a new logo.
Brand Positioning
Our workshop discovery sessions help capture the brand attributes, personality, and positioning that distinguishes your company from its competitors.
Typical outcomes lead to a tagline and elevator pitch that captures your brand essence. In short, it provides clarity and context, makes it easier for your sales force to sell more, and inspires your employees.
Brand Architecture
Brand architecture models commonly fall into one of four categories: branded house, house of brands, endorsed, or hybrid. Our team can help you determine the best model to help your company grow and market more efficiently.
WHAT OUR CLIENTS SAY

"Our brand evolution positions CNB St. Louis Bank to deliver another 100 years of growth and support for the St. Louis community."

CNB St. Louis Bank President
Brand Identity Services
We follow five principles of effective brand identities: keep it simple, distinctive, timeless, versatile, and appropriate. Using those principles, we employ an iterative brand process to build, refine and repeat this cycle until we reach a solution.
We also test solutions along the way. That can be as simple as testing potential solutions with your project team or with a larger group using surveys.
Name Development
Choosing a weak name for a company, product or service can hinder your marketing efforts. Through our naming process, we help you find the right name that connects with the people you want to reach.
Brand Voice & Messaging
Brand voice and messaging are the first impressions your prospects have with your business. OBATA develops unique branded messages that clearly communicate your company's function in the market. The brand voice and messaging plan will be clear, effective and strategic in its execution.
Logos & Brandmarks
We create and present multiple logo concepts during the design phase of our brand and identity process. Our logo presentations demonstrate proof of concept across a variety of potential touchpoints.
Brand Guidelines
It's important to bring brand consistency, visual and message order, thought and intention to your brand. We formulate brand standards and develop guidelines to ensure consistency in design, style, and tone for all communications moving forward. They become the implementation backbone of your brand.
Visual Identity Systems
Guided by clear brand standards, we create a cohesive visual look and feel for your brand. This visual system provides you with a collection of components that can be used to communicate brand identity across applications.
WHAT OUR CLIENTS SAY

"These logo designs look great! Thank you for pulling this together so quickly and providing the social media templates as well. As always, beautifully done."

Corporate Communications Manager
FEATURED REBRANDING PROJECT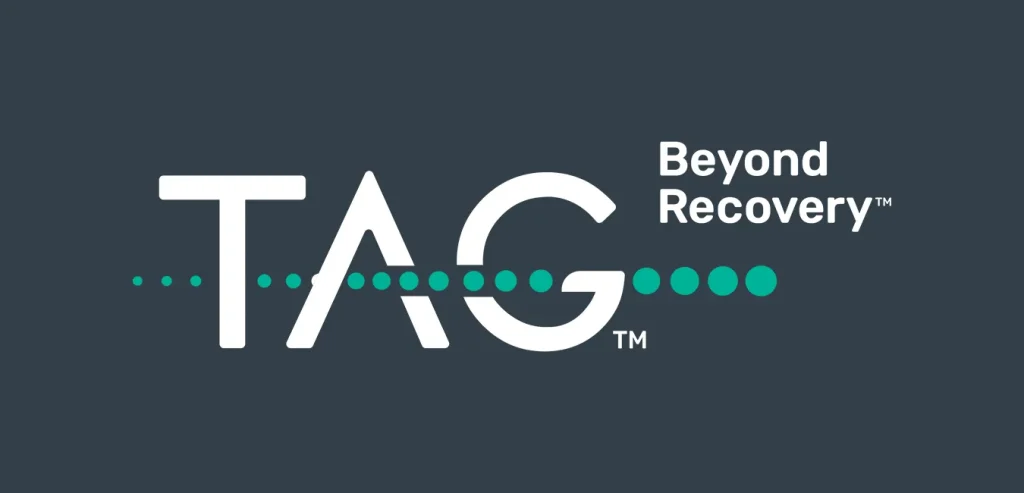 Rebranding Program Reframed a Business Beyond Audit Recovery
FEATURED BRANDING PROJECT
Milestones Made Memorable
Read more about the 10th-anniversary logo for Fortune Brands.
Brand Experience Services
OBATA helps companies grow their brand. We help develop and expand your corporate identity and presence across various platforms, such as printed materials, websites, and digital media. Our design team builds out brand experiences to align with your brand and visual voice.
Brand-conscious and systems-oriented, we implement these brand assets guided by tools such as a company's brand guidelines. Where no brand guidelines exist, we can develop them to guide future creative work for your branded materials.
Brand Experiences to Grow Your Business
Campaign Development
Marketing Collateral
Motion Graphics
Packaging
PowerPoint Templates & Presentations
Signage
Email Marketing Templates
Social Media Templates
Business Cards & Stationery Systems
Trade Show Design